The Working-Class Heroes Tour – Allentown, PA
The first stop on our tour is also the title of one of the most iconic working class anthems in American music history – Allentown, Pennsylvania. Billy Joel fans have been singing the name for a generation:
Well, we're living here in Allentown
And they're closing all the factories down
Out in Bethlehem, they're killing time
Filling out forms, standing in line.
And there was a time when this description was pretty accurate, and our guests on the show don't shy away from that history. But what we learn in our discussions is that the greed and the corruption that sent the factory jobs Billy Joel sings about to other countries can be countered by good policy, smart investment, and a political class that works hard for the people.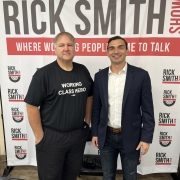 We were fortunate to meet a few of these public servants, beginning with State Representative Mike Schlossberg, and candidate for State Senate Nick Miller. Both spoke to us at length about the positive things going on in Allentown, and about the work they're doing to improve the system of education in the area. Nick Miller (pictured) is a current school board member, and one of the youngest elected officials in the city's history. Rep. Schlossberg began his political career in 2009, as the youngest member ever elected to the Allentown City Council before being elected a State Representative in 2013.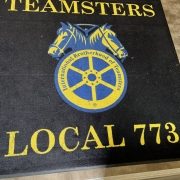 We also spent some time with Teamster 773 President Dennis Hower, who educated us on the city's labor history. Dennis began his career as a package car driver for UPS, and he's ben a Teamster since 1990. In this discussion, he explained that the benefits and pension that his union job offers could easily be duplicated by Amazon, FedEx, or any other company that competes with UPS. "The only reason they don't is because they're not union companies."
We finished the days with a conversation with retired teacher and Lehigh County Democratic Party Chair Lori McFarland, and then it was off to one of the best hot dog joints in all the land – the world famous Yacco's, which opened in Allentown way back in 1922.
Check out the full episode here:
Next stop: Reading, PA
---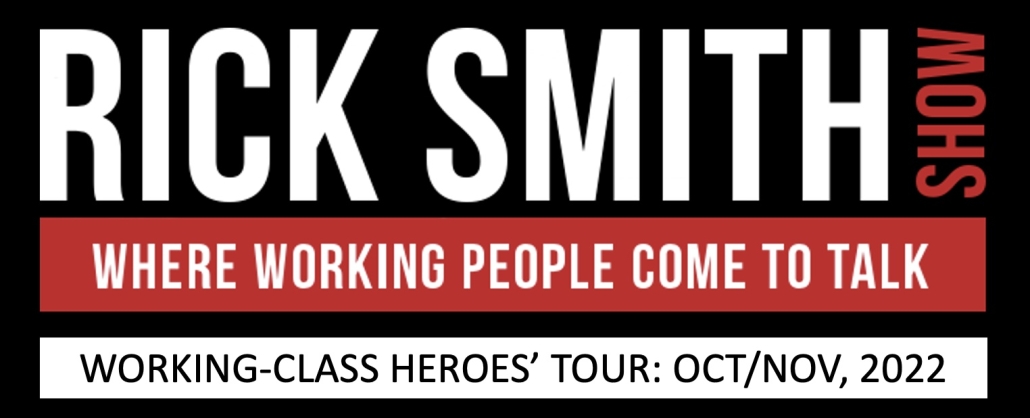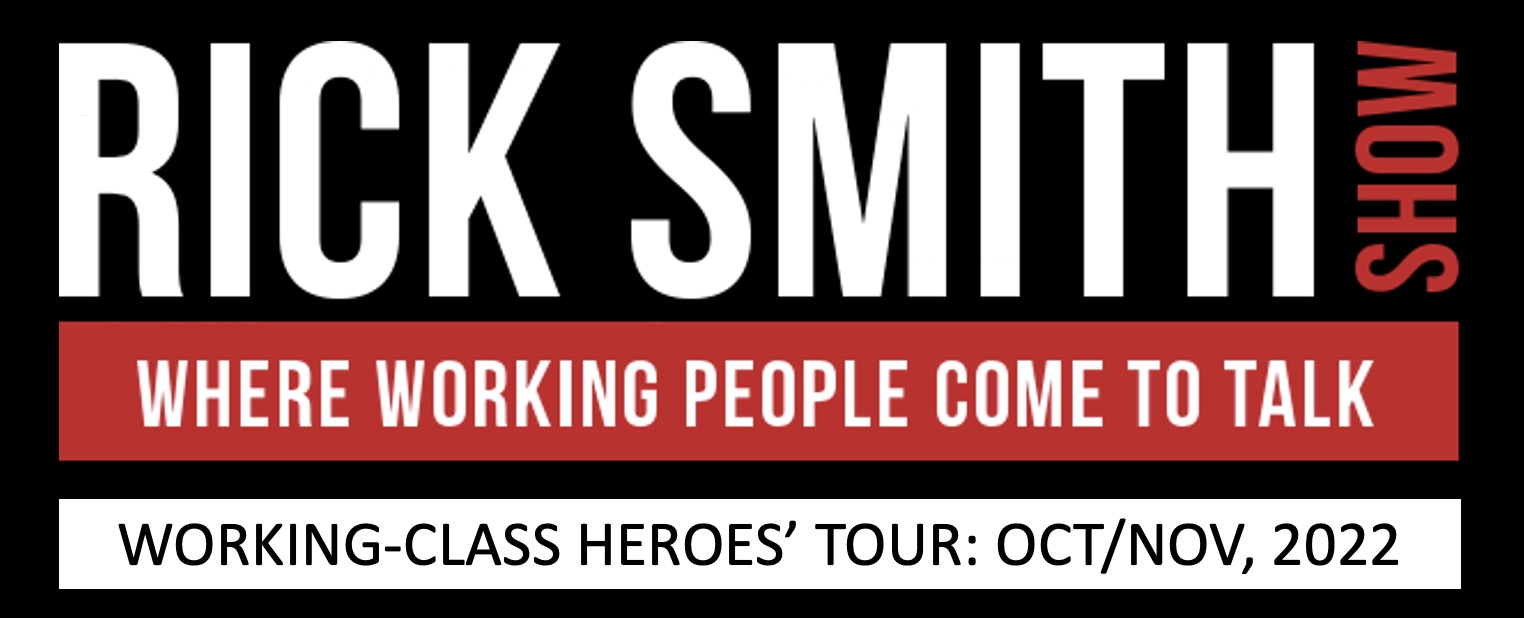 For all the links you need to follow the tour and, of course, download the podcast, just click HERE.
Every day a new town. Every day a new story about America's working people, their history, and the issues that matter to them most.
Thanks for following. We hope we get to meet you out there on the road.
https://www.thericksmithshow.com/wp-content/uploads/2018/04/Screen-Shot-2021-05-26-at-8.21.54-PM.png
836
1326
Brett Pransky
https://www.thericksmithshow.com/wp-content/uploads/2021/03/logo.png
Brett Pransky
2022-10-04 21:56:14
2022-10-04 22:55:25
The Working-Class Heroes Tour – Allentown, PA