The Working-Class Heroes Tour – Erie, PA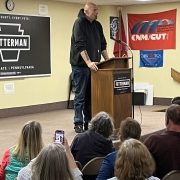 After spending the day with some of Erie's finest activists, public servants, union leaders, and business owners, we prepared ourselves for an exciting event going on that evening. It's just a few weeks before Election Day, and the campaigns are criss-crossing the state, making sure they do everything they can to get their voters out to the polls and get people fired up to elect working-class heroes to Congress and the Senate. The rally in Erie that night was in support of Pennsylvania Lieutenant Governor and Senate candidate John Fetterman.
Erie County Democratic Chairman Jim Wertz started the night off, introducing Senator Bob Casey (D-PA), who spoke specifically about working-class issues and values, calling for a return to the kind Democratic values that made the Democrats the party of working families for decades and decades in the past.
Then Senator Casey introduced another of America's working-class heroes, Senator Sherrod Brown (D-OH). Senator Brown has been a favorite of ours for some time, so it was good to be able to spend some time with him and give both Senators Casey and Brown a gift from the show: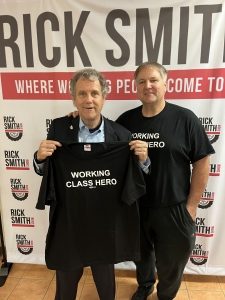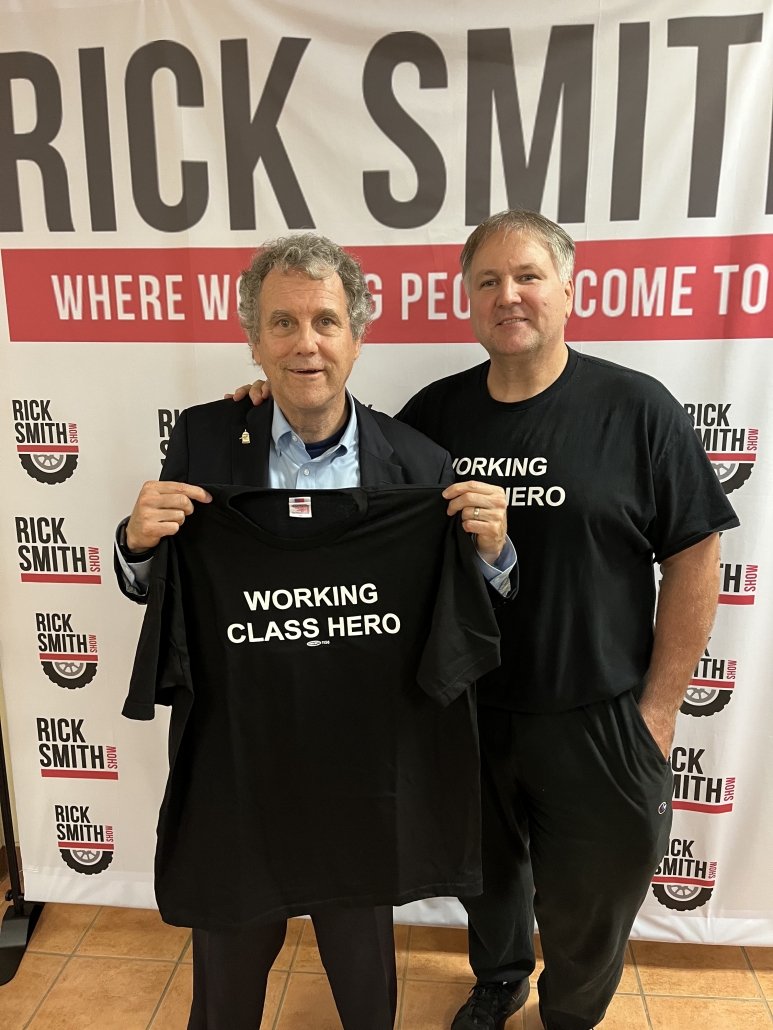 Click the player below to hear the show we did from the event, and to hear the conversation between Rick and two of the best the Democrats have to offer, as they talk about the issues we need to address if we are going to rebuild America's middle class and put the power bak in the hands of the people who create the wealth, instead of the people who spend all their time finding new ways to steal it.
---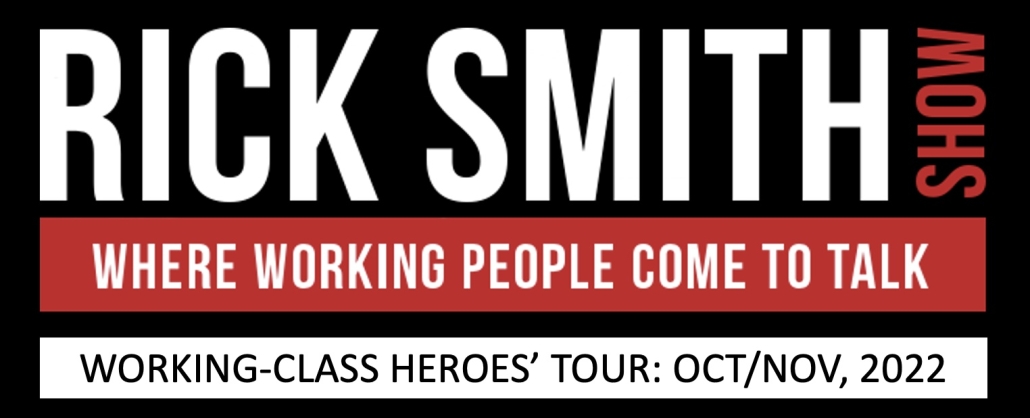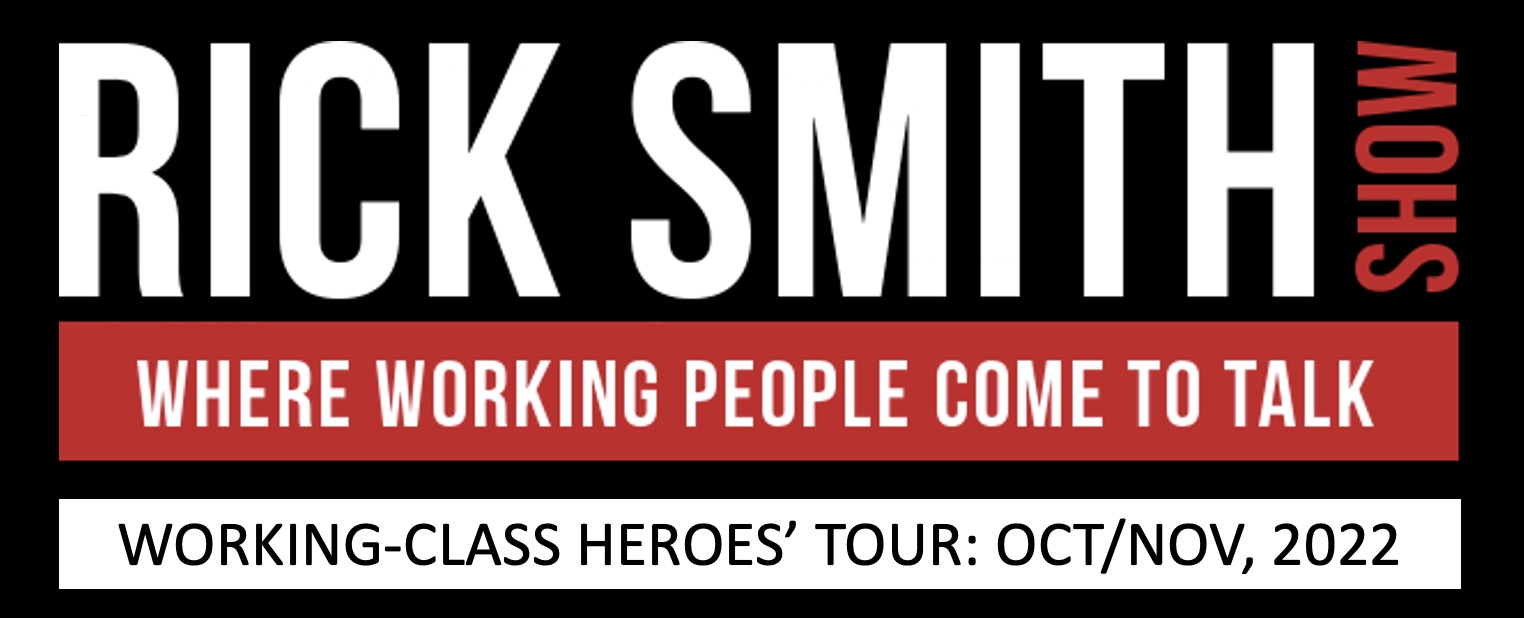 For all the links you need to follow the tour and, of course, download the podcast, just click HERE.
Every day a new town. Every day a new story about America's working people, their history, and the issues that matter to them most.
Thanks for following. We hope we get to meet you out there on the road.
https://www.thericksmithshow.com/wp-content/uploads/2018/04/Screen-Shot-2021-05-26-at-8.21.54-PM.png
836
1326
Brett Pransky
https://www.thericksmithshow.com/wp-content/uploads/2021/03/logo.png
Brett Pransky
2022-10-11 00:10:52
2022-10-09 21:01:31
The Working-Class Heroes Tour – Erie, PA