The Working-Class Heroes Tour – Reading, PA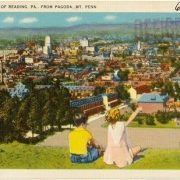 We hate to lead with the bad news, but to understand towns like Reading, PA and the grit of the people there, it's good to know that it is and has been one of the poorest towns in America for many years. In 2011, the poverty rate was over 41%. As recently as 2018, it was still north of 35%. Those are absolutely staggering numbers.
Reading is a place that understands struggle, and it's also a place that understands the false promises of the past.
We began our time in Reading by speaking to Arohi Pahtak, the Director of Policy at the Poverty to Prosperity Project at The Center for American Progress. The subject of the conversation was Joe Biden's recent commitment to fight hunger, perhaps even eliminate it by 2030.
This is a subject near to our hearts – Rick grew up in poverty on the west side of Cleveland, and poverty almost always means hunger, especially for kids. It looks like there may be help coming, though, which is good news for the kids in Cleveland, and also those in Reading, PA and other towns like it.
Next we spent some time with Dean Showers, former President of the United Steelworkers 6996 in Reading. We learned about the downfall of manufacturing in Reading, and the union busting that always takes place when industry leaves to seek cheap labor overseas.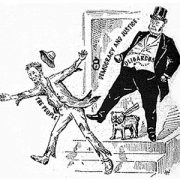 Once the manufacturing jobs left town, they were mostly replaced with lower paying service sector jobs. And the robber barons – not yet satisfied by rampant poverty they created, went after sustainable wage public sector jobs next. That's what we spoke to Chris Ellis of the Service Employees International Union (SEIU) about. We learned about the fights they lost and the fights they won, and about the fights yet to come.
Here's the full episode. Thank you to the fine folks of Reading, PA for allowing us to tell this story:

Next stop: Scranton, PA
---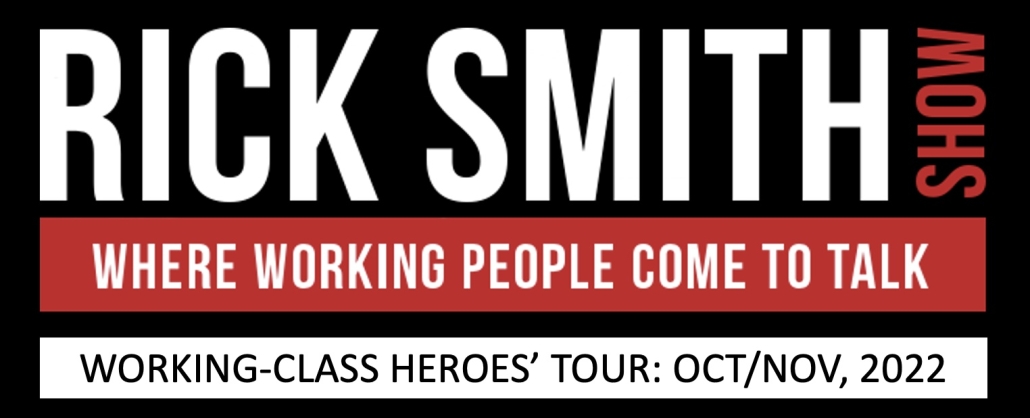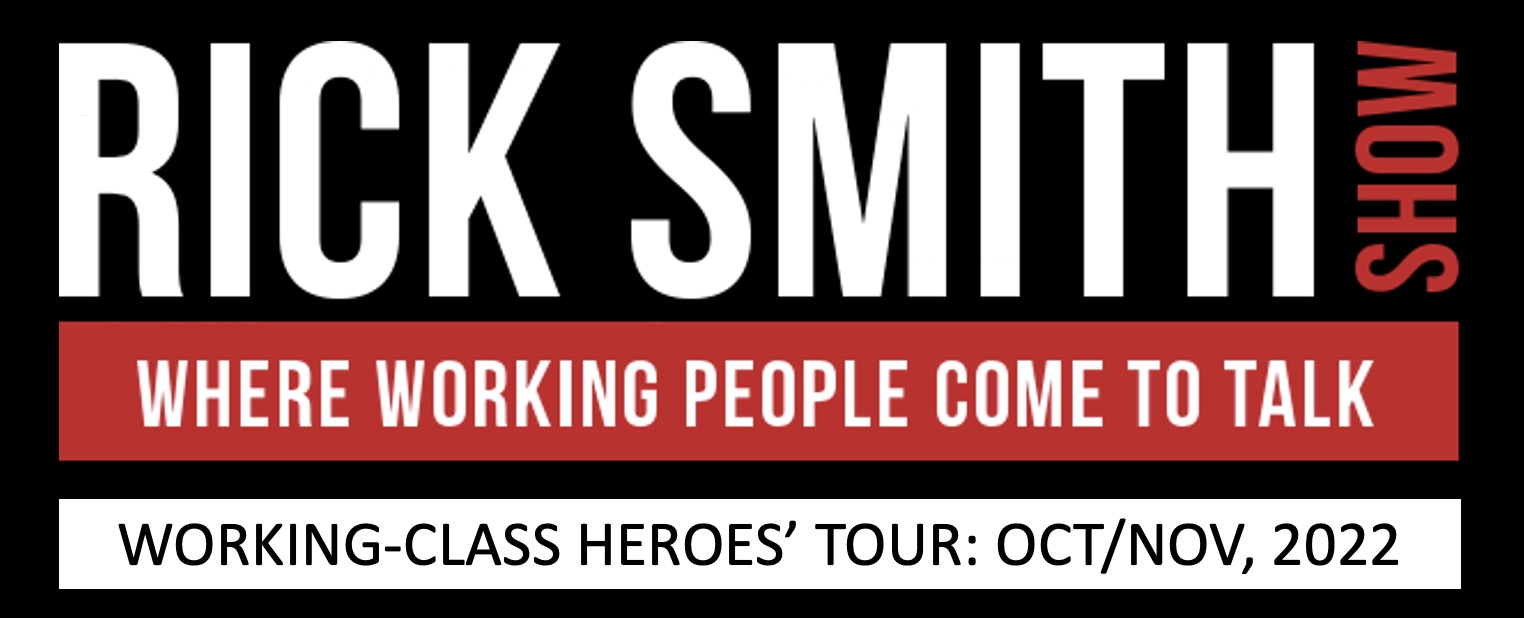 For all the links you need to follow the tour and, of course, download the podcast, just click HERE.
Every day a new town. Every day a new story about America's working people, their history, and the issues that matter to them most.
Thanks for following. We hope we get to meet you out there on the road.
https://www.thericksmithshow.com/wp-content/uploads/2018/04/Screen-Shot-2021-05-26-at-8.21.54-PM.png
836
1326
Brett Pransky
https://www.thericksmithshow.com/wp-content/uploads/2021/03/logo.png
Brett Pransky
2022-10-06 00:05:30
2022-10-05 20:21:35
The Working-Class Heroes Tour – Reading, PA